Soothes indigestion
Detoxifies the body
Rich in anti-inflammatory compounds
Reduces insomnia
Increases immune system function
Improves blood circulation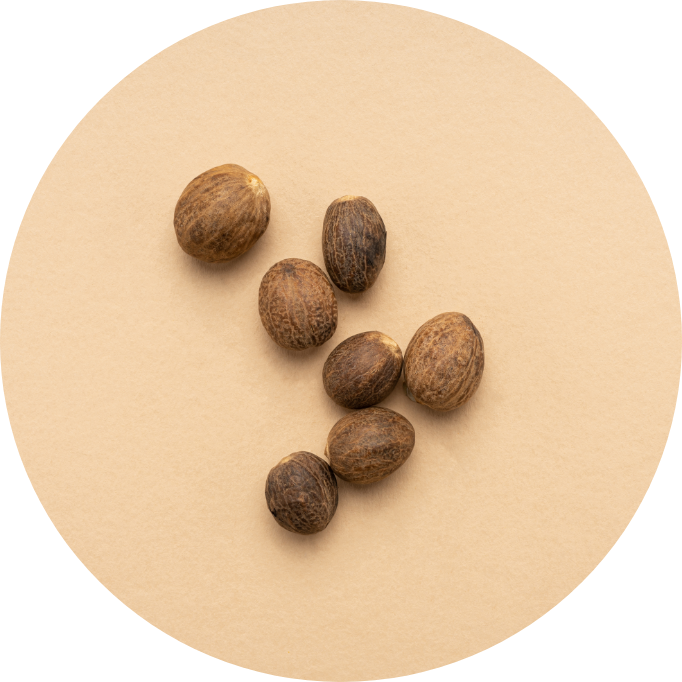 Nutmeg contains powerful antioxidants and is rich in anti-inflammatory compounds called monoterpenes. this spice is also good for its antibacterial effects against potentially harmful strains of bacteria.
We believe that there is a better way to live, one that is true to our nature as humans - made by mother earth, yet proven by science. we make products that are good for the body by adding powerful, heritage botanicals, and saying goodbye to chemicals with harmful side effects.
Antibacterial Activity of Nutmeg (Myristica fragrans) Seed Extracts Against Some Pathogenic Bacteria - 2013
Al-Nahrain Journal of Science
Health and Nutritional Benefits of Nutmeg (Myristica fragrans houtt.) - 2013
Herbal medicine for insomnia - 2015
Alternative and Complementary Therapies