High in antioxidants
Can kill bacteria
Helps regulate blood sugar
Promotes bone health
Reduces stomach ulcers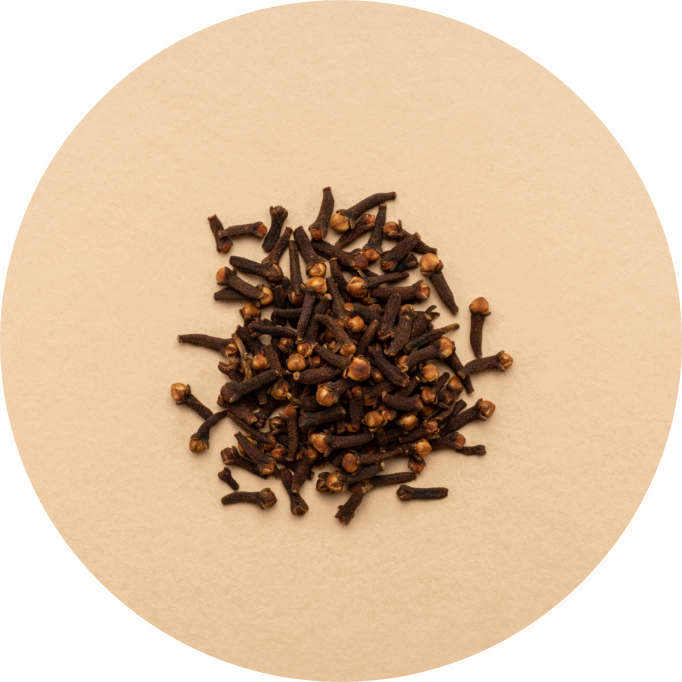 Cloves offer a great benefit for maintaining oral health due to its powerful antimocrobial effect on plaque, gingivitis, and bacteria in the mouth. this fragrant spice is a source of manganese, which is essential mineral for maintaining brain function and building strong bones, and vitamin k.
We believe that there is a better way to live, one that is true to our nature as humans - made by mother earth, yet proven by science. we make products that are good for the body by adding powerful, heritage botanicals, and saying goodbye to chemicals with harmful side effects.
Clove (Syzygium aromaticum): a precious spice - 2014
Asian Pacific Journal of Tropical Biomedicine
Sesquiterpenes from Clove (Eugenia caryophyllata) as Potential Anticarcinogenic Agents - 1992
Journal of Natural Products
Chemical Composition and Antioxidant Properties of Clove Leaf Essential Oil - 2006
Journal of Agricultural and Food Chemistry
Antioxidant property of aroma extract isolated from clove buds [Syzygium aromaticum (L.) Merr. et Perry] - 2001