Promotes sleep and treat insomnia
Reduces anxiety
Speeds wound healing treatsgastrointestinal inflammatory disorders
Treats eczema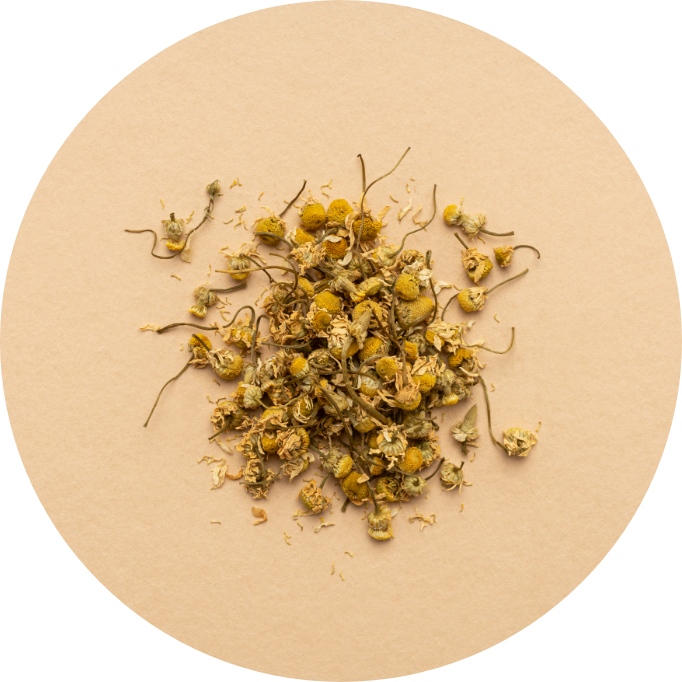 Chamomile is widely known as a natural remedy to help the body feels more relaxed and fall asleep more easily.
This flower is also loaded with antioxidants that plays the role in lowering your risk of several diseases, including heart disease and cancer.
We believe that there is a better way to live, one that is true to our nature as humans - made by mother earth, yet proven by science. we make products that are good for the body by adding powerful, heritage botanicals, and saying goodbye to chemicals with harmful side effects.
Chamomile (Matricaria chamomilla L.): An overview - 2011
Chamomile: A herbal medicine of the past with a bright future (Review) - 2010
Molecular Medicine Reports
A Review of the bioactivity and potential health benefits of chamomile tea (Matricaria recutita L.) - 2006
Protective Effects of Dietary Chamomile Tea on Diabetic Complications - 2008
Agricultural and Food Chemistry